Parents have a lot of responsibilities to take care of on a daily basis. Feeding children, changing them, playing with them and teaching them important life lessons are just some of the main tasks of a mother. All of those take a long period to complete, and the days seem to be getting shorter and shorter these days. As kids need to be entertained constantly, one has to find easy and quick ways of doing that. When it comes to clothing, there are a lot of options in online stores and in physical shops that mothers can choose from. As fashion trends change so quickly, it is a hard task to keep up with them. Therefore, one has to opt for comfort, versatility, and nice design. 
If you want to make sure that your kids are feeling good about themselves, you need to make sure that they are wearing stylish clothes. The most important question in this case is how a busy mother can manage to do that without breaking the bank? The answer is probably unexpected, but very practical. Below there are a few tips that teach you how to keep your kids stylish all year round, without going crazy.
Start With the Basics
Just like any other wardrobe, a kid's wardrobe needs to contain basic elements. The great advantage of basic items of clothing is their versatility. In other words, they can be paired with virtually anything. every child needs to have in their wardrobe a few basic tees, a pair of jeans, active clothes and an elegant item of clothing that can be dressed up or down according to the occasion. Basic items of clothing are not boring if they are accessorized accordingly. A few solid colored items of clothing are also welcome to a kid's wardrobe. At the end of the day, kids need to wear as much color and crazy prints as possible.
Opt for Comfort
One of the main aspects that you need to consider when purchasing clothes for your kids is definitely comfort. Comfortable clothes are easy to wear all day long. Parents need to ensure that the clothes that their kids are wearing are made from high-quality materials that are not harmful for the skin. Kids who are not distracted by itchy, pinching or ill-fitting clothing are more likely to be able to focus in class. You don't even have to check out physical stores for that as most online shops provide that kind of information. Be sure to check the description carefully before purchasing an item of clothing and you won't have any problems. On this site, you can compare different clothes and purchase the best option for your child.
Clothes Define the Individual
Although a lot of people will argue with the fact that clothes don't define you as a person, they definitely can have an impact on how others perceive you. When picking outfits for children, it is important to keep their personality and preferences in mind. That is a good way of making sure that the outfits are easy to wear and they match their personality. For example, sporty kids who like to run around all day long need to wear either active outfits or items of clothing that allow them to move freely, as opposed to tight and uncomfortable jeans or sturdy materials.
Embrace Wash and Wear
Everyone knows that high-quality clothing tends to last over time, while cheaper materials tend to deteriorate or tear apart easily. Thus, it is wise to invest in items of clothing that is simple to clean and maintain over time. Designer clothing is a good example in this case. It does not deteriorate that easily, although it is a bit pricier compared to "regular" clothes. There are a lot of parents out there who came to the conclusion that is it a lot better to invest in high-quality items instead of purchasing clothes every season. Even if you are trying to keep your kids stylish, this is a good thing to do. The only aspect that you need to consider when making a purchase is to opt for a classy fit that never goes out of style.
Styles that Last
As it was previously mentioned, when creating a wardrobe for kids, one has to invest in items that are durable and stylish as time goes by. Clothes that do not deteriorate that easily can be worn by younger brothers or sisters. Denim is a safe option, but it is not always practical for little kids or babies. However, there are alternatives that one can choose from. Some of these are denim skirts and dresses, denim jackets and obviously, denim overalls. Another great item of clothing that is timeless is a white shirt or a fancy dress. These options can be easily dressed up or down and work for most important events. It is not necessary to purchase a new dress every time you need to take part in an event when you can just swap between two cute little dresses that your kid already owns.
Don't be Afraid to Accessorize
Most adults tend to wear accessories on a daily basis, but when it comes to their children, they are afraid to experiment. The great thing about accessories is that they can transform an outfit in a second. No one says that you need to purchase crazy watches or rings for kids, but a simple and elegant belt can make a great difference. A subtle and elegant necklace is also a nice item that kids can wear on different occasions. Parents need to understand that with the help of accessories they can upgrade their kid's looks in an instant. As long as you don't exaggerate and make them wear too many accessories with patterns that clash, you're all good. By integrating these elements in their wardrobe you teach them how to be stylish and subtle at the same time.
All parents are free to choose the outfits that their kids are wearing. Yet if they want a bit of classiness and sense in their life, they can use the tips described above. They don't require spending large amounts of money, and they work for most children.
*This post contains affiliate links and I will be compensated a little bit, if you make a purchase after clicking on one of the links.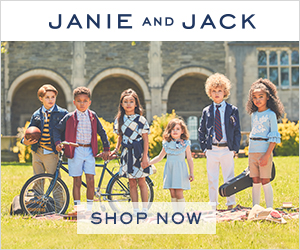 All About Kids….
4 Tips to Ensure That You Can Keep Up with Your Kids
Buying Tips to Help You Shop for Kids' Clothing
15 Summer Activities For Your Kids To Enjoy Nature