Welcome To #OMHGFF Where This Weeks Features
have been chosen and featured in Post
lots of fashions, inspiration and Recipes!!
I love the element of surprise!! Dont You?
⇓ BUT STOP BEFORE YOU GO FURTHER I WANTED TO SHARE THIS LINK ⇓
This is a Public Service Announcement I wanted to share.
Click & Watch ⇒Protect Your Everyday • "See Something Say Something"
Do you have a bucket list for summer, what have you crossed off your list?
Hope You Will Enjoy Our Features Today!!
I also host a Wordless Wednesday? Hope you will stop by next week
"Wonderful Wednesday"
Our Party fills up with great recipes, reviews ,
crafts, home decor, fashion posts, jewelry, paper crafts and yes, Linky Parties and Giveaways.
So be sure to come back by on Tuesday and add all your special links. 
Grab My Banner In The Sidebar⇒
 ~♥~ Please Follow Me on Oh My Heartsie Girl ~♥~
Pinterest
Hope you will join Me on One of My Social Media This Week ♥ 
Subscribe To My YouTube Here 
TWITTER | FACEBOOK | GOOGLE+ | BLOGLOVIN | Follow
 
It would mean a lot if you Grab Our Friday Feature Banner or place a link back on the post you share. ⇒
Jump in for a chance to Win $40.00 from PayPal
Subscribe To My YouTube Here 
And if you were featured you can grab our NEW Featured Banner Here 
XXX

Shellie from The Fab Journey wears a fun summer dress, cool and comfortable and my favorite colors for summer in black and white.
Dont you love her fun accessories?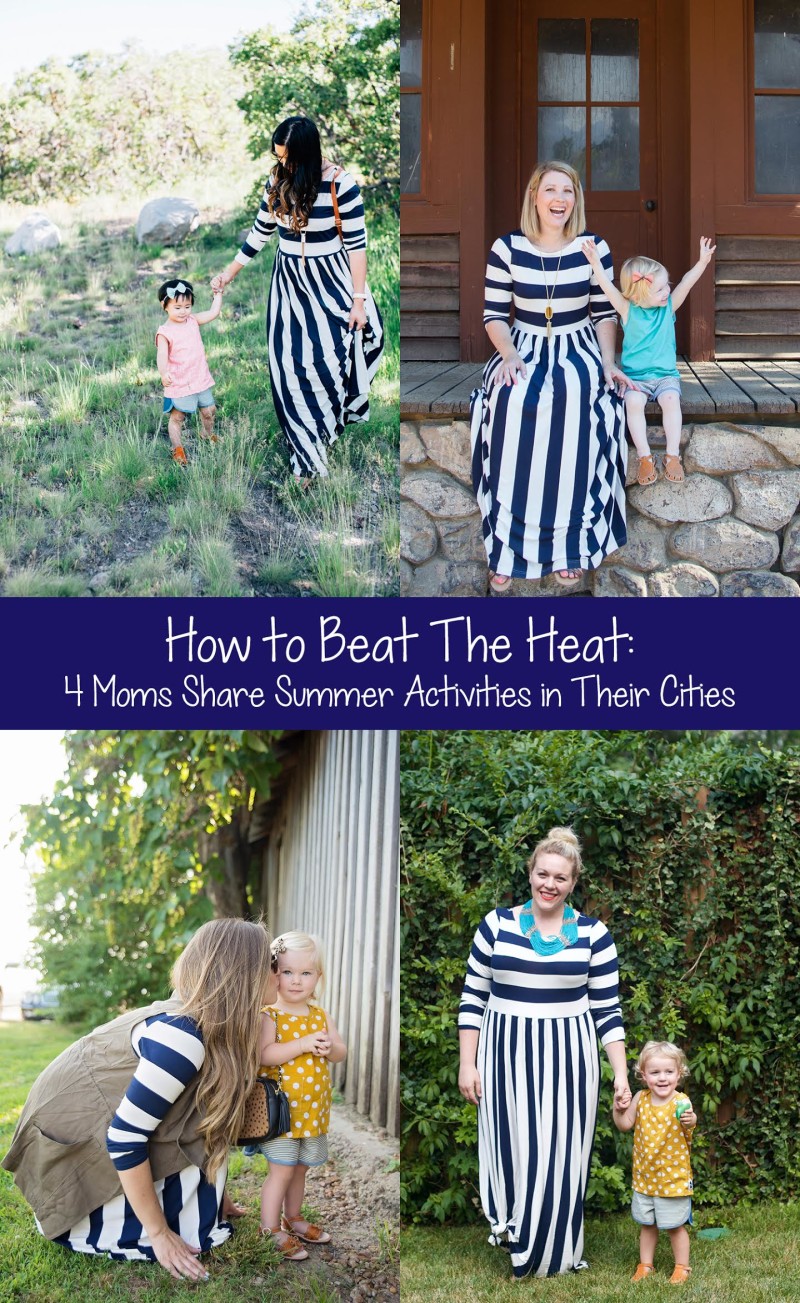 Sandy Alamode
These girls are having fun with their little girls featured on Sandy Alamode I love the strip
maxi dresses and theres more, just visit to see the other mamas in fun outfits with their girls.There sooo cute!!!

Now To Switch Things Up-This Is The Last Day For The Picnic Basket Giveaway

Enter For A Chance To WIn This Picnic Basket (Not including glasses)
and $175.00 USD or Amazon Gift Card
Picnic Giveaway


Simple Life with Mrs. R There are things to make your midlife skin glow and Carla has a recipe using some really simple ingredients,
like avocado oil and coconut oil, with essential oils.
Stop by and find her recipe to use. Everyone needs moisture and she says it is and does not leave a greasy feel.

From Classy Yet Trendy Leanne has the directions how to use chalk paint and soft wax to create some fun terra cotta
pots for planting succulents, indoors or out they are a great addition to your collection of plants and are easy to grow.

From i SHould Be Mopping The Floor a great cake that can be created in 10 minutes and you won't believe what Kristi uses as part of
the ingredients to create this cool treat for summertime parties and BBQ's

Olympic ring ice  in water or a drink can be a fun way to cool and flavor a jar of water or a glass. There made of fresh fruits and frozen in rings.
See all the details on The Real Coake Family


What could be cuter than Debbie's planters, so creative using a wire bird cage and a used chair
removing the seat and installing a pot to plant in, her plants work well in both planters.
But theres so much more to see on Debbie Dabbels

To finish off our features I just had to share these Surprise Cookie-Stuffed Cupcakes from Winnish, she makes the most
wonderful pastries, cakes, pies, bars you really need to stop by and check out all her recipes-Pin a few Something Sweet
Features Are Pinned-Tweeted and Shared To Facebook & On YouTube
So Now with Just a few Guideline for Friday's Party
~♥~ Add your Fashion posts, recipes, DIY projects, garden ideas, tablescapes, recipes,
fun repurposed projects Anything that is Family Friendly Giveaways and Linky Parties, etc. 
♦ Leaving Me a Comment Is Appreciated
♦ Pin A Few With The PIN IT ~They will open in a new window.
♦ And I Do Hope That You Will Visit someone before "your" entry and make a new friend
To Get a Reminder About This Party Link Up, signup ⇒ Here 
Thank you for stopping by this week—–Now Lets Party—- 
What Would You Like To See-More DIY Projects or Recipes Or??
How About A Google+ For The Party?
Here are a Few Parties to Get You Started
Create With Joy- Friendship Friday
Diy Vintage Chic- Friday's Five
Must Love Home – Friday Favorites
Olives-n-Okra – Funtastic Friday
Silly Baby – Friday Funday
Bloom Designs Online – Lovely Little Linky Party
Being A Wordsmith – Traffic Jam Weekend
Lovely Little Link Party
Social Butterfly Sunday Party
Traffic Jam Weekend Party
There are so many Parties I visit each week And The List Is Growing ⇒ Here
Something New If you Have a Giveaway  List It Here  And Check out the Giveaways!!